recording studio in the heart of south london
professional recording, production and audio transfer services for Brixton and beyond

About Brixton Hill recording
Our fully equipped music production facility can record up to 24 inputs. The studios are designed from the ground up to accommodate a huge range of sound recording situations. Each room is set up the way it should be – with all the tools needed for making great records. 
You can make a radio session quality live recording in our live room or a regular multi-track recording with overdubs.
We also offer an 24 & 8-track all analogue recording package. If you need one, we can even provide you with a professional session musician. Each session will come with either an assistant or a house engineer, depending on your needs.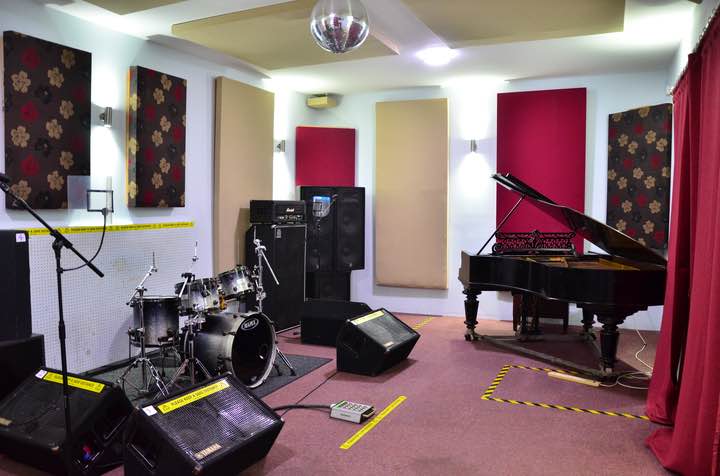 Our large 345 square ft. live room has 10 ft. high ceilings, acoustic treatment designed by Stephen 'Fritz' Pickford of eHz Design (Paul Weller, Aphex Twin, Guy Chambers), discreet inflow air-conditioning and includes a beautiful Bechstein grand piano. 
With enough room to accommodate a full band and enough tie-lines through to our control room, you can track all of your musicians at once if you want to. Mobile acoustic baffles allow for instruments and amps to be sectioned off and the room can be configured for a spacious drum ambiance or for a tighter, controlled sound.
Our control room is centred around an Audient ASP8024 HE and an Apogee Symphony I/O MK II 24×24 into Pro Tools and Logic running on a Mac Pro 8 Core.
This high-end, pristine signal path is complimented by a great selection of vintage and modern outboard. Preamps, eq, compression and FXs by API, Midas, Glensound, Calrec, Universal Audio, Bricasti, AMS, Roland, DAV, Warm Audio, AEA, dbx, Vintech, TLA and more.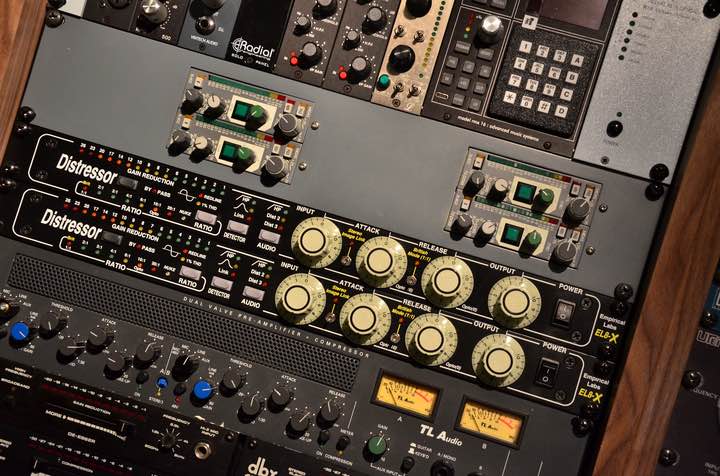 As well as recording in our studio, we also offer a number of different services, these can also be accessed remotely if you are unable to get to us.
Our recording sessions start from £36 per hour/£240 per day, for longer term projects we may be able to arrange a discount.
Audio Transfer and Online Mixing prices depend on how much time will be involved so we would need to discuss the workload with you.
Thanks to funding from the Arts Council Recovery Grant, we are able to offer some services at an introductory discount.